Areas of Practice
The Law Offices of David M. Bauman, PLLC specializes in the following areas:
Litigation

Contract
Business
Real Estate
Pension Law

Association Law

Condominium
Homeowner/Townhome
Our Firm represents associations in Broward, Palm Beach, and Miami-Dade counties

Real Estate Closings
Government Practice
Police Legal Advisor
Wills/Trusts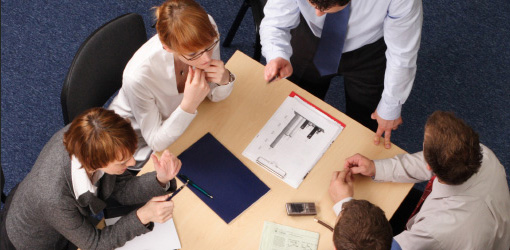 ---
Real Estate and Association Law
Expert Services for Homeowners and Condominium Associations
We handle everything from foreclosure to governing board issues
The Law Offices of David M. Bauman, offers expert foreclosure and real estate law services. We specialize in community and association law, landlord/tenant law, collections, and other areas connected to real estate law. Our experienced attorneys work with some of the largest homeowner's associations (HOAs) and condo associations in the state of Florida, focusing on collection of delinquent accounts, enforcement and interpretation of covenants and restrictions, pursuit of construction defect and warranty claims, and negotiation of contracts for provision of services.
Our services include:
Collection and Enforcement of Association Assessments
Lien and Foreclosure of Past-Due Association Assessments
Interpretation of Association Governing Documents
Preparation of Amendments to Association Governing Documents
Enforcement of Association Governing Documents
Applicability of Division of Condominium Regulations and State Law to Operation of Association
Legal Counsel on all day-to-day Operational Decisions of Association
Drafting and Negotiation of Service Provider Contracts
Preparation of Meeting Packages for Annual and Other Meetings
Attendance at and Legal Counsel Regarding Elections of Directors
Legal Counsel to Ad-Hoc Owner's Committees Prior to Turnover
Preparation for and Attendance at Association Turnover Meetings
Construction Defect Claims
Pursuit of Statutory and Other Construction Warranty Claims
Review and Negotiation of Loan/Line of Credit Documents
Real Estate Closings
Offering Comprehensive Title Services for Twenty Years
Let Us Give You Peace of Mind
The Law Offices of David M. Bauman has provided our clients with title insurance and real estate services for more than 20 years. We know that buying a home is the biggest investment you're likely to make, and we take pride in closing loans rapidly, convenient and efficiently anywhere in the state of Florida. We are an independent agent of the Attorneys Title Insurance Fund and Commonwealth Land Title Insurance Company. Our philosophy is to provide personalized and efficient service for every client—and we mean it. We pride ourselves on the availability of our attorneys.
Our services include:
Issuing lender and owner policies of title insurance
Title searches and abstracts
Escrow
1031 Exchanges
Preparation of legal documents
Repairing judgments and/or liens on titles, wills and trusts
Short sales
---